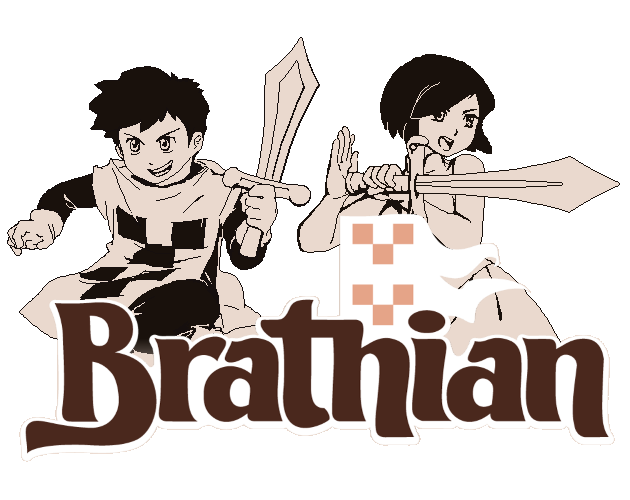 Brathian
A downloadable game for Windows
Brathian
A long time ago Brathian was a land full of magical energy.
Many wars were fought for that kind of magic and so, to bring peace back, the elders decided to seal as much magical energy as they could in one crystal and hide it.
Many years passed, and the books telling this story were found. Someone read the books awakening the guardians of the crystal and shaking Brathian.
The descendants of the elders, Edgar and Amy, took to themselves the duty to defeat the guardians, gain their power to fight whoever is trying to take the crystal.
Features
Fun with retro gameplay.
Single or two player local co-op.
Share half a heart and revive your dead friend (in co-op mode).
Xbox controller support.
Keys
(Player 1)
up, down, left, right - move character
space - jump
c - attack
(Player 2)
kp_8, kp_5, kp_4, kp_6 - move character
kp_0 - jump
kp_1 - attack
Credits
Programming, story, animations and sounds - César Denicol
Logo and menu background - Gisele Oliveira
Purchase
In order to download this game you must purchase it at or above the minimum price of $2 USD. You will get access to the following files:
brathian-windows.zip
8 MB
Comments
Log in with itch.io to leave a comment.
I can't open this game through the launcher. It says the build is undefind.
hello, is there a 32 bit version? thank you
This is a really great metroidvania game with graphics somewhat reminiscent of the Commodore 64 era and gameplay that functions a lot like a classic retro platformer from the early days of home consoles. I did quite enjoy playing Brathian, so I'd say it is definitely worth a try if that's what you're into. That said, I do have a few issues with it in its current state. The main issues I have involve the game's powerups and less-obvious controls (the ones that require holding a combination of the down key, attack key, and/or jump key either on the ground or in the air) not being explained to the player, and the fact that player constantly has to retrace their steps - not only to get to previously-inaccessible areas, but also because they went the wrong way. Someone totally new to the game will likely run into multiple instances where they went down a pathway that lasted multiple screens, only to be barred from continuing further by an impassible obstacle, forcing them to backtrack. I love metroidvania games, but the main character moves very slow, and the fact that I have to guess which path to take, with incorrect guesses completely wasting entire minutes of my time, is just really frustrating. I think that the easiest and best ways to fix these issues are to 1.) add pictographic indicators to the first few screens of the game and next to each powerup to let the player know the game's controls and the functions of each powerup, and 2.) allow the player to fast-travel to any of their previous checkpoints. There is no point to requiring the player to traverse the same screens multiple times, especially when it is no longer challenging to do so. There is already the option to fast travel to the most recent checkpoint at any time, so adding the option to fast-travel to places that the player has already been would greatly streamline the game and lead to a much more enjoyable experience.
I've made an update addressing some of the issues you pointed out (not the fast-travel though).
Your suggestions are greatly appreciated, I'll keep them in mind for any upcoming games that I make.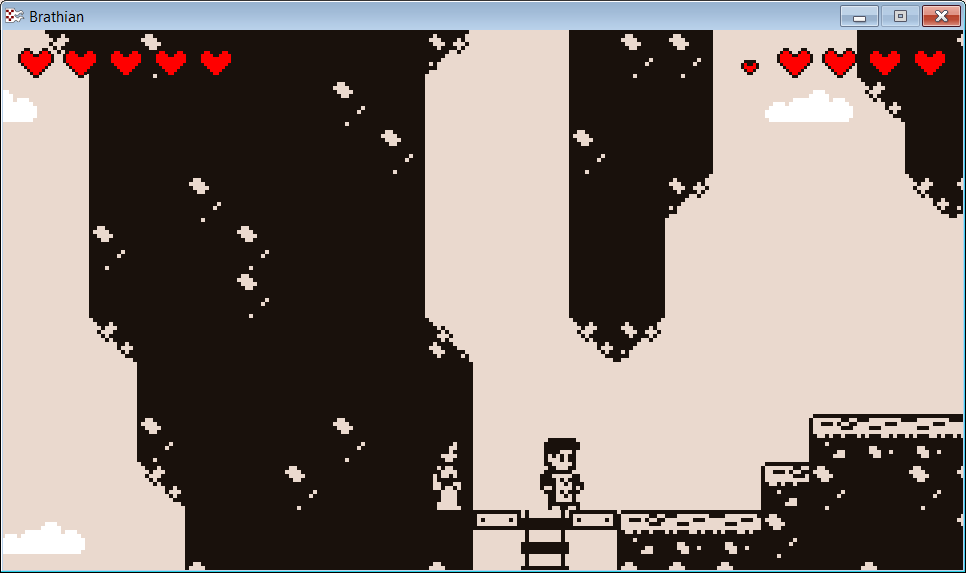 Hey pangake,
Been playing couch co-op with a mate and having fun but it appears to block our progression with a glitch where player 2 is stuck in a wall after a transition post double jump being unlocked. P2 being stuck in the wall prevents camera movement and therefore P1 cannot complete the room and drag P2 through the next transition.


Should be fixed. Thanks for reporting the bug.